With all this sunshine we're very jealous of our lucky crafty hens who recently got to sit in a beautiful field in Brighton making gorgeous flowers crowns!
Our flower crown workshops are proving to be a very popular summer activity this year.
Great for a group of ladies heading to a festival, enjoying a weekend glamping or even in preparation for a stylish country wedding! In the past, some of our groups have requested particular coloured or styles of flowers. So that what we supply at the session will allow them to create beautiful floral crowns that can be worn by the Bride and her Bridesmaids and co-ordinate perfectly with the wedding day.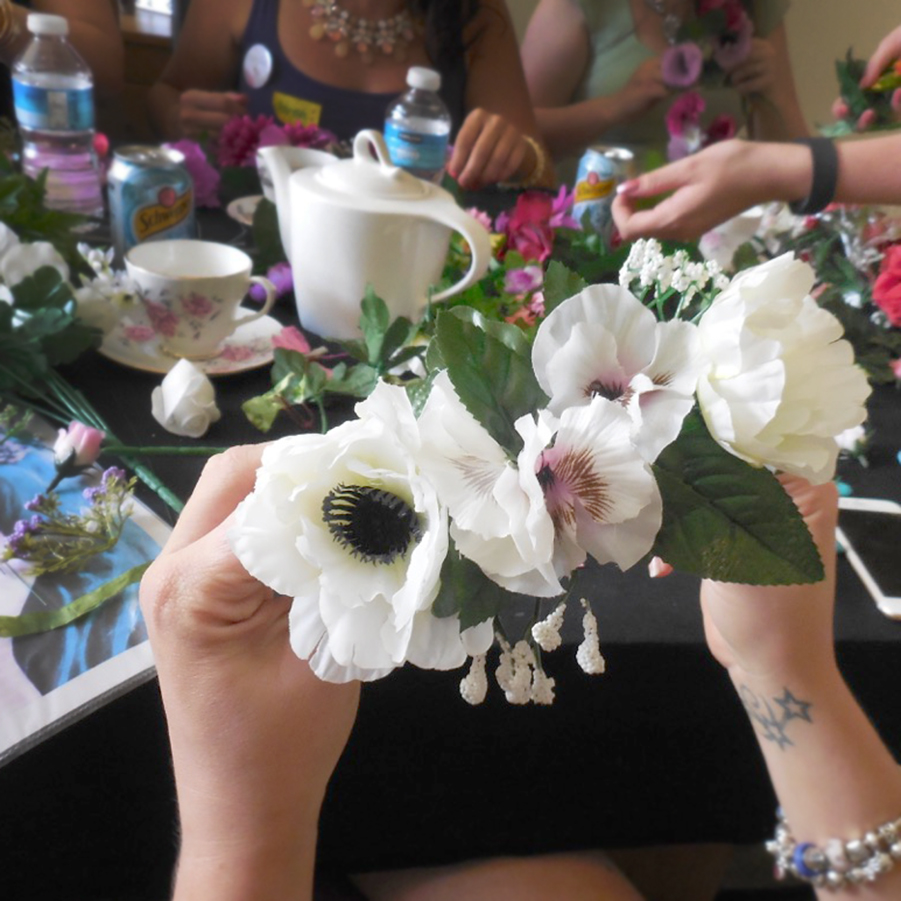 Other groups just like a stylish excuse to get crafty! Making flower crowns as an alternative birthday activity or as a fun baby shower idea.
Whatever the occasion, we're looking forward to running more of this most summery of crafty activities in the coming weeks. More sunshine, more glamping sites, and more flower crowns please!
Would you like to get crafty this Summer and make your own floral crowns?